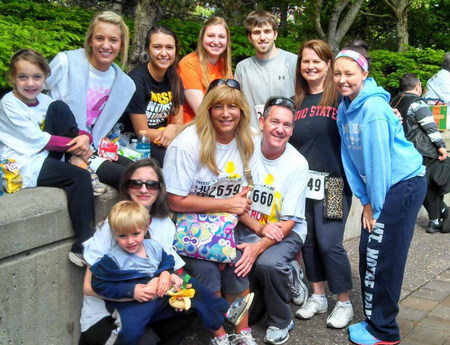 About Us
Schaeper's Pharmacy, Inc. was established in 1985 by father and son, Gerald and Rick Schaeper. Located in the neighborhood of Northside in Cincinnati, Ohio, Schaeper's Pharmacy has grown from a small retail drug store to one of the busiest and most respected independent pharmacies in Cincinnati.
The mission of Schaeper's Pharmacy is to serve the community of Northside and neighboring locals for the greater good of Cincinnati, and to provide quality patient care in a timely manner and a fair price. Our emphasis is on compassionate caring while delivering knowledge and service beyond the average retail pharmacy experience.
We know our patients and they know us!
Linette Corwin, RPh
Linette has worked at Schaeper's Pharmacy for over 28 years. Her father was also an Independent Pharmacy owner. She was part of The Ohio State University Class of 1988.
Patricia Rice, PharmD
Tricia grew up in Northside, graduated from the UC College of Pharmacy in 2005 and has worked at the pharmacy for 28 years.
Rose Kelley, Pharmacy Technician
Rose grew up in Northside and has worked at the pharmacy for over 28 years.
Kay Roberts, Pharmacy Technician
Kay is the longest-working employee at Schaeper's — for over 31 years!
Laura English, Clerk
Laura joined our team as a full-time clerk in 2021.
Ashley Stefani, Pharmacy Intern
Ashley is currently a student at the James L. Winkle College of Pharmacy at UC.
George Pille, Delivery Driver
George has been part of our team for approximately 5 years.